I know people who approach the fine art of packing for a trip like this: find the biggest pieces of luggage in their house and dump half of their closet into said luggage. Upon arrival at their destination, they open the luggage and it literally explodes all over the hotel room.  Personally, I like my trip to go smooth and easy, so I don't understand this approach to packing for your travels. Maybe you know someone who packs like this, or maybe you lean toward this packing style and you'd like some simple tips to make your luggage more manageable. With a little planning and organization, the art of packing light will save you a bunch of time and pain when traveling.
Packing Your Bags

Instead of dumping all your worldly possessions into your luggage or worse yet, trying to figure out what you are going to wear for every single minute of your trip, keep it simple and stick to the basics. Select a few articles of clothing – pants, shirts, shoes, etc.  that you can mix and match on rotation. Generally, I'll pick out several articles of clothing I want to take and cut the pile in half – for starters. It might seem extreme, but you'll be surprised at how little you really need to travel well. This exercise will dramatically cut down on the volume of clothing you need to pack and free up more space in your luggage.
Packing cubes and those vacuum bags that suck out the air – to compress your clothing, are useful products to organize and maximize space in your luggage. I prefer to use a simple tool that everyone has in their households; plastic shopping bags. My shirts, pants and socks are organized in shopping bags and to compress them, I sit my butt down on the bags for a minute or two.
A good shoulder bag, handbag, laptop bag or small backpack are great for packing your electronics and other small items. Usually, you can bring one of these bags on the plane with your other carry-on luggage. I use my shoulder bag to carry my electronics like laptops, smartphones, and cameras. It also carries other accessories like wet naps, sunglasses, and travel documents.
Zip Lock Travel Baggies
For toiletries and cosmetics, go with travel sizes, you'll save a lot of space in your bags and they won't clutter the hotel bathroom. If you can't buy them in travel sizes, get some empty travel size plastic bottles and fill them yourself. As always, make sure all of your liquids and gels are travel sizes and placed in the regulation sized, resealable clear plastic bag. Keep your bag of liquids in a side pocket of your carry-on, or in your shoulder bag so they are easily accessible for airport security. Not only can you use zip lock bags for your liquids and gels, they are great for organizing your other travel accessories like a/c adapters, electronics cables, and travel documents.
Travel Information Overload Online
Another issue around packing light that I wanted to address is information overload. In the internet age, it's easy to get carried away with oversubscribing to blogs, bookmarking travel sites, packing too many electronic gadgets, or loading up your bags with travel guides. You can run the risk of spending all your time reading about the places you are traveling to and not exploring them for yourself.
I recently read another blog about a guy traveling the world for 6 months and he was subscribing to dozens of travel sites and buying all these expensive electronic gadgets to stay connected while on the road. It's total overkill and in my opinion, takes all the fun and adventure out of traveling.
When I travel, I do some research ahead of time on a handful of sites and blogs like Wikipedia, Trip Adviser, Lonely Planet and some tourism sites like Tourism Thailand as an example. My iPhone has some apps for hotel bookings, airlines, weather, currency converter, etc. as well.
When I need to stay in contact with the real world via my laptop or Skype, I stay at hotels with free wifi, or find wifi hotspots like a coffee shop or an airport. Since my iPhone is locked, I have an old mobile phone that I had unlocked and use prepaid SIM cards for local calls in the countries I travel to.
Start Packing . . .
Whether you're flying solo or traveling with the whole family, the art of packing light can work for you. All it takes is a little planning and preparation ahead of your trip. Less baggage and organized baggage means you'll breeze through baggage check in, baggage claim and airport security; leaving you more time to spend enjoying your travels. Not only that, you'll have plenty of room left in your luggage to bring home all those new clothes and souvenirs you bought.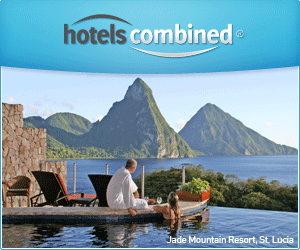 Helpful Travel Links:
Shop for Luggage

Travel Accessories

Find Cheap Flights
Find Cheap Hotels
Travel Guides