Something I haven't done for a long time is a road trip. You know, getting out on the open road, the wind in your hair, no set destination, power napping at rest areas and logging thousands of miles on the odometer. Well, this was not that kind of road trip. This was a spontaneous, last minute sort of a trip that was decided on Saturday night. We needed something different to do on Sunday, so why not go for a drive?
Our day trip to Portland began in Vancouver, BC; a place I've written about a couple times recently. Portland is about 5 hours down the I-5 from Vancouver and we could have easily just stopped in Seattle, but this was about hitting the road, so we kept driving.
Columbia River Gorge
If you're in Portland and need to go for a drive, hit I-84 and do the Columbia River Gorge National Scenic Area. Just like the name implies, it's a scenic and enjoyable drive. While you're out there, take the Historic Columbia River Highway; this is worth the drive on a sunny day. Just take exit 17 off I-84.
The Columbia River Gorge is one big recreation area, famous for the water falls like Multnomah Falls, windsurfing in Hood River, sailing, hiking . . . and the river of course. No hiking to waterfalls, or windsurfing lessons for me on this, I was driving.
Portland Saturday Market

After several hours of driving at this point, we needed to get out and stretch our legs. After parking the car downtown, we took a walk along the riverside to the Portland Saturday Market. There's lots of local arts & crafts available, live music and street performers; along with a variety of food from Polish to Lebanese.
Don't let the name fool you, the market is open Saturday & Sundays and it's located at Waterfront Park & Ankeny Plaza.
Voodoo Doughnut
A short walk from the Portland Saturday Market, up on SW 3rd is Voodoo Doughnut. Normally, I don't get excited about doughnut shops, but this place is not your normal doughnut shop, judging by the lineup down the block.
They've got some original doughnut creations on the menu like the Maple Bacon Bar, Memphis Mafia and the Old Dirty Bastard. The Maple Bacon was out; I'm Canadian, so I can have maple & bacon anytime. As was the Old Dirty Bastard – if I was a dirty bastard, I would've ordered the Cock-N-Balls. I went with the Memphis Mafia, I can vouch for this one.
Voodoo Doughnut is at 22 SW 3rd Ave in Old Town. Old Town reminds me of Vancouver's Gastown with the historic buildings and similar street "elements". The difference? There's more beards and tattoos in Portland.
Besides doughnuts, Portland has a great street food scene. There are food carts clustered all over Downtown Portland. Because it was Sunday, most of the food carts were closed and because I chowed down on Thai food at the Portland Saturday Market, I didn't get to sample any of them. Pretty lame, I know.
Tax-Free Shopping

Oregon has no sales tax, so if you need some retail therapy, it's a good place to be. You'll have some cash to spare for the craft beer the locals keep telling me about.
In Downtown Portland, around Pioneer Square, there's Pioneer Place Mall,  The Nike Store, Columbia Sportswear, Macy's, Nordstrom, and other local shops.
We came, we saw, we drove to Portland. Then, it was time for the long road back to the Canadian border. Road trips may not be for everyone, but we enjoy them. For me, it's hard to resist the lure of the open road. So, if there's a place you're curious about, whether it's down the highway or across the country, hit the road and check it out, because sometimes you just gotta drive.
PS – When you're in the area, head out to the Oregon Coast, it's worth a trip. Did that drive a few years ago on a road trip up the California Coast.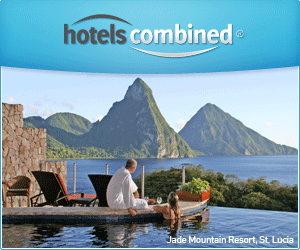 Portland Travel Resources:
Find Portland Flights
Find Portland Hotels
Find Rental Cars
Travel Portland