We've been traveling together for over 10 years now. In that time, our travels to different corners of the world have been trouble-free; not so much as paper cut. However, unexpected things can and do happen while traveling.
On a recent trip to Europe, my lovely travel companion had an accident and the injury required immediate medical attention. It all happened so fast and it was quite stressful dealing with an injury while traveling in a foreign country, on the other side of the planet.
This experience made me realize that we were getting somewhat complacent when it came to our travel safety. We're reasonably healthy, reasonably smart people and because nothing bad had ever happened in our travels, we were starting to believe that nothing bad would ever happen to us. So wrong!
To minimize the pain of unpleasant surprises while traveling , here are three simple tips we use to help us travel safe.
Be Calm
The fun of visiting new places, sampling exotic foods and experiencing new cultures; we can all agree that travel is exciting! On the other hand, travel is hard work. There's the long hours of planning and logistics. There's the aggravation of lost luggage, cancelled flights, getting lost in strange cities, getting robbed, or getting injured. Add some language & cultural barriers to that recipe and travel can be downright stressful at times.
Getting angry, getting emotional and acting irrationally leads to bad decision making and that can put you at risk when you're out there seeing the world. So, take a deep breath, be cool, and when you feel a meltdown coming on, take a minute to sort out your feelings and your options, so you can make smart decisions and you can continue on your adventure with confidence.
Be Careful
Be aware of your surroundings, wear a money belt, don't take a shortcut down a dark alley late at night, don't get too drunk and stumble into an unlicensed taxi or tuk-tuk. I know what you're thinking; these are all common sense things, but they're worth the review. It's easy to forget some of this stuff when caught up in the excitement of a being in a wonderful new place.
Speaking of excitement, it's easy to be seduced by adventure when traveling. For example, repelling down a large waterfall in Costa Rica – it looks awesome, but if you don't repel down waterfalls in your regular life, it may not be the best time to start. Your jungle waterfall adventure could quickly turn into an airlifted-to-hospital adventure. Another important point to make here, your travel insurance company may consider these kinds of activities to be extreme sports and if you did get injured, they may refuse coverage. The fine print could expose you to potentially huge medical bills.
Be Prepared
Travel Insurance
Always buy travel insurance . . . always! Hopefully you won't have to use it, but it's important to be covered, just in case. Take a few minutes to read your travel insurance policy so you know what's covered, what's optional and what isn't covered – like trip cancellation or extreme sports for example. It's also good to review your credit card travel coverage or travel policies through your company benefits. They may not be as comprehensive as you think. Bottom line here, make sure you have the coverage you need before you depart.
Travel Documents
Have all your travel documents in order and ready to go like air tickets, hotel reservations, and transfers. Everyone likes to organize things their own way, like using the TripIt App as an example. I definitely use Apps, but I still keep hard copies as backup.
Other travel documents we keep easily accessible are things like our travel insurance information cards, photocopies of our passports, visa information if necessary, embassy & consulate contacts, and airline customer service numbers. It certainly saves time and stress if something does go wrong on your trip.
Travel Research
I'm a bit of a geek when it comes to research, aside from putting my boots on the ground in new places, I really enjoy the research and planning part. Do a little homework in advance and get to know the places you're going. I usually start with city maps and transit options.
Find out more about the local culture, the language, the food, and points of interest to plan a basic itinerary.  Be flexible and don't fall in love with your brilliant itinerary, a big part part of the travel experience is going with the flow – you're plans will change.
These are the basics we follow to travel safer and smarter. I hope you find it helpful and feel free to share your most useful travel tips.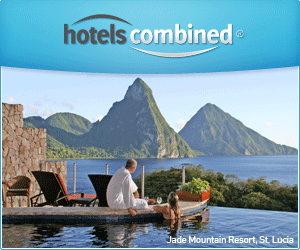 Read More Travel Tips Posts >>