This was our first trip to Barcelona, in fact, this was our 1st trip to Europe. So, we were excited to experience one of the most visited cities in Europe. Now, two days isn't enough in a great city like this, but it'll have to do.  With only 48 hours to work with, here's what we got to see and do in Barcelona, Spain.
Cortado Coffee
I was exhausted and pretty grouchy by the time we landed in Barcleona. Thankfully, I discovered Cortado Coffee. This discovery came from necessity, rather than a curiosity. The reason being; the flight to Barcelona sucked. The plane was a piece of shit, the seats were so uncomfortable that I couldn't sleep at all – not even a power nap and in fact, it was the one of the worst flights I'd taken in recent memory. Air Canada Rouge, you need to do better than this for a long-haul, overseas flight.
Back to the coffee. Cortado Coffee, or "cut" coffee is an espresso cut with warm milk. It's a good coffee and it gave me the second wind I needed to start exploring the city. As it turned out, I didn't get much sleep in Barcelona. In fact, sleep may be the last thing on your mind in this vibrant city. While in Barcelona, drink more Cortado Coffee and worry about sleep when you get back home.
Passeig de Gracia, Eixample
Our hotel in the Eixample district, was just a short walk from Passeig de Gracia. There's plenty of high-end shopping, hotels and restaurants along this street. It's also home to Gaudi's famous Casa Mila and Casa Battlo buildings.
La Rambla
The world famous La Rambla. It's the main touristy street in Barcelona running from Placa de Catalunya down to Port Vell on the waterfront. Aside from all the people watching, shopping, and restaurants; there's lots to see in the immediate vicinity; like Placa Reial, Palau Guell and the Columbus Monument.
I like street markets & public markets; and La Rambla has La Boqueria. It's an extremely popular market loaded with fresh seafood, meats, colorful vegetables, fresh fruits & juices, local food counters and that delicious Jamon. We found it was a good place to fuel up on fresh juice and Spanish ham while on the go.
Barri Gotic
Barri Gotic or, the Gothic Quarter, is just east of La Rambla, with a labyrinth of pedestrian streets and buildings dating back to Medieval times. My recommendation: wander around and get lost.  Then, wander around some more and get lost again. There are so many great things around every corner; from cathedrals, basilicas, town squares, and museums to trendy shops, restaurants and bars.
Park Guell 
Park Guell, yet another Gaudi creation and a UNESCO World Heritage Site, was a good way to start the day. We took the #24 bus from Placa de Catalunya to the east entrance and took a scenic walk around the park. Up in the hills, there's great views of the the city and the Mediterranean.
There is an entrance fee of 8 Euros to get in to see Gaudi's main buildings, the museum, and the famous mosaic terrace and salamander statue.
Montjuic Castle? and a Magic Fountain
After a picnic down by the waterfront, we thought it would be fun to take the Port Vell Tram to Montjuic Castle. Ha! This is a big mistake if you are pressed for time. The lineup was painfully long and once you get up to the top of the tower, there was another long line to contend with before boarding the tram. Why does it take so long? There's only two tram cars; one each way.
It's 11 Euros per person one way, to take the tram, so not the cheapest mode of transport. Don't get me wrong, you get great aerial views of city,  but on the Montjuic side, it doesn't link up with the Montjuic cable car – which is further down the road. There was no mention of this in material I read online, while I was putting together our activity plan.
If time and/or budget is a concern, you'd be better off taking the Metro to Paral-lel station and take the cable car to Montjuic Castle; or,  if you're in Placa d'Espanya, take a taxi up the hill to the cable car station for around 10 Euros.
The decision to take the tram took up big chunk of our limited time and when the ride was done, we didn't feel like going to the castle anymore. So, the plan changed and we grabbed a taxi and headed down Placa d'Espanya to find something to eat and watch the magic fountain.
The Magic Fountain is located in front of the National Museum of Art, just down from Placa D'Espanya. A series of fountains from the Venetian Towers, up to the Magic Fountain are part of music and light performance. At the time we were there, the show started at 9 pm, shortly after the sun went down.
After a busy day of sightseeing, it was good to relax on a beautiful autumn evening and watch the fountain light up to music. We needed the break, because the night was still young in Barcelona, and this city comes alive at night.
Tapas, Tapas and More Tapas!
When in Barcelona, you have to have tapas. Tapas are served as appetizers and snacks in Spanish cuisine, that are usually shared by diners. I'm a big fan of Chinese dim sum, so tapas was an easy and enjoyable transition.
There's quite a variety of tapas to choose from. I found a common theme for ingredients were olives & olive oil, garlic, meats and seafood like anchovies and squid. All if was delicious, especially the seafood. It can be served hot or cold, sitting down or standing up, with a cheap beer or a pricey glass of wine. My kind of food, no doubt about it.
There's tapas bars everywhere in Barcelona, so try it, you'll love it! It's a fun and social way to eat.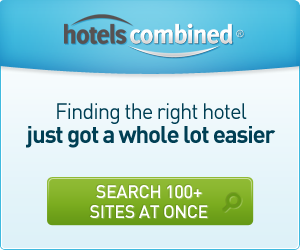 Travel to Barcelona:
Find Barcelona Flights >>
Find Barcelona Hotels >>
Barcelona Travel Guides >>